Hannah Gadsby Adds Two Shows in LA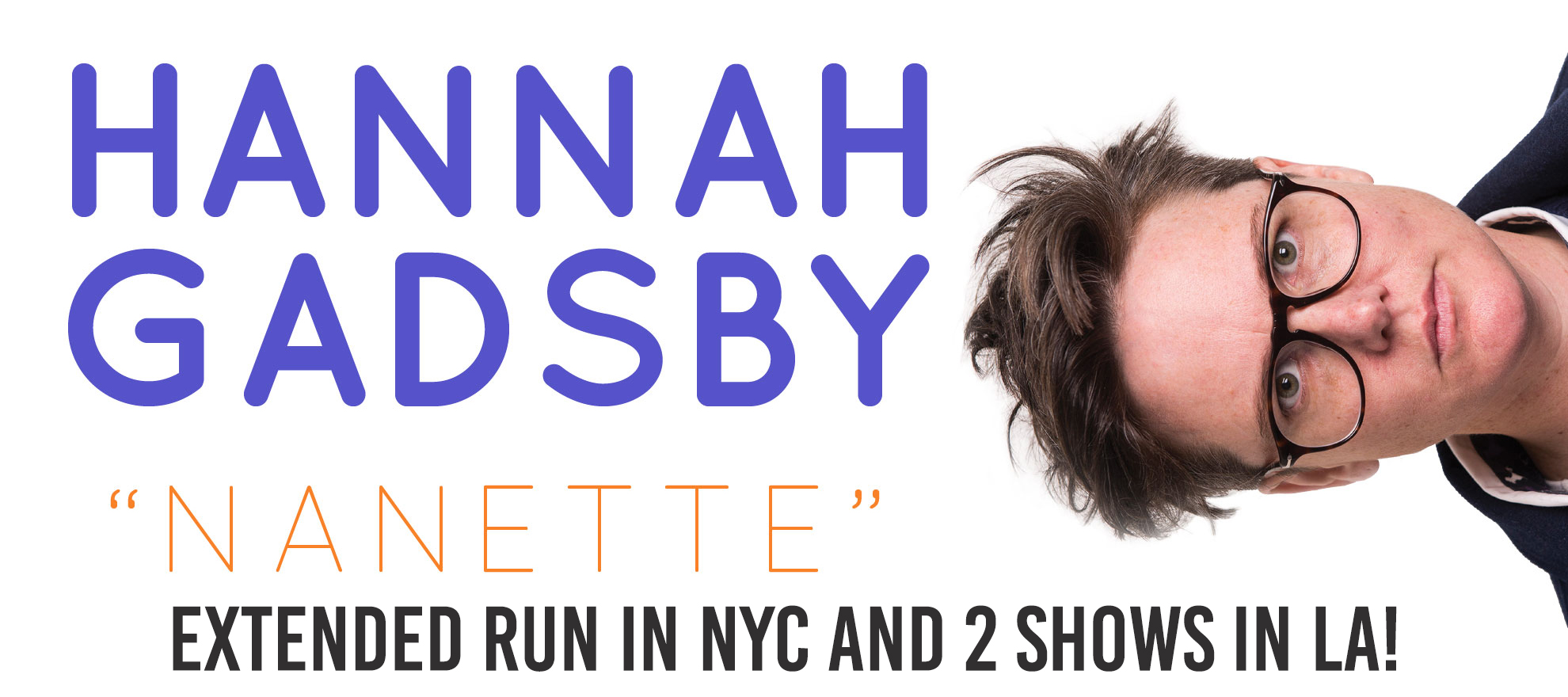 WINNER BEST COMEDY SHOW Edinburgh Festival Fringe 2017
WINNER BARRY AWARD FOR BEST SHOW Melbourne Comedy Festival 2017
WINNER BEST COMEDY PERFORMER Helpmann Awards 2017

Nanette, Hannah's masterpiece, saw the adored comedian complete an unheard of comedy trifecta, taking home Australia's most prestigious comedy award 'The Barry' for Best Show at this year's Melbourne International Comedy Festival; followed by the Helpmann Award for Best Comedy Performer; and finally the world's biggest prize for live comedy, the Best Comedy Show award at the Edinburgh Festival Fringe. 

At the beginning of 2017, Hannah announced that she would be retiring from the comedy world. Don't miss your chance to be spellbound by one of Australia's most applauded comedians, and the inner workings of Hannah's unique mind.
"Nanette deserves to win all the awards because it changes everyone who goes to see it." The Scotsman, 2017 
★★★★★ The Age, 2017
★★★★★ Time Out, 2017
★★★★★ The Times, 2017
★★★★★ The List, 2017